Aankondiging: Musici Rhinegold Festival 2023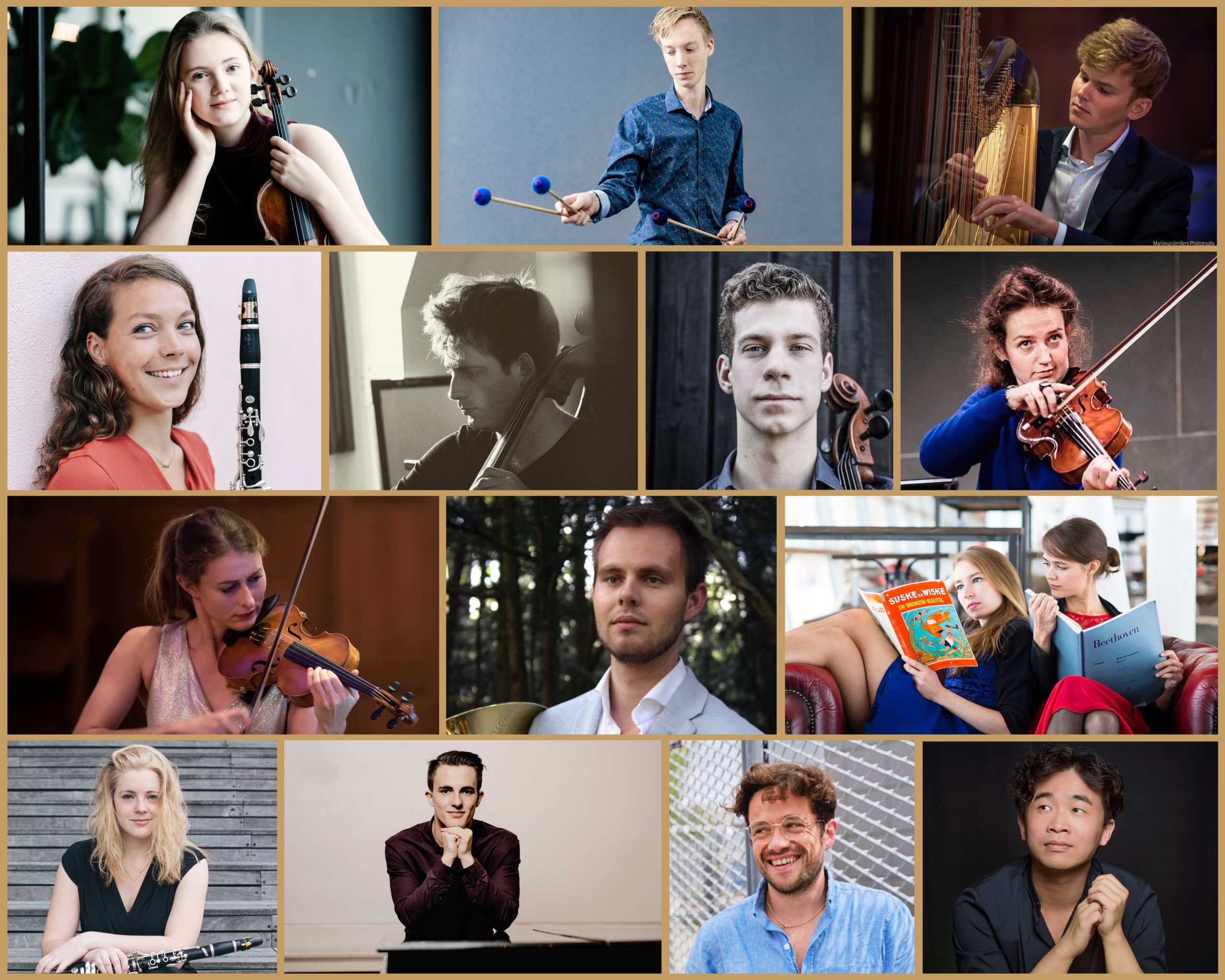 Deze musici komen aanstaande oktober naar Wageningen voor Rhinegold Festival 2023! We pakken het dit jaar anders aan. De meesten zullen hier de hele week verblijven. We repeteren intensief in de dagen vooraf en geven de concerten in allerlei verschillende formaties.
Rhinegold Festival 2022: Aftermovie
With this wonderful aftermovie we conclude Rhinegold Festival 2022. The film has been made by Boris Peters.
See you next year!
 You might think: Classical music? That's boring, old-fashioned and not my thing, right? I beg to differ! During this festival we want to show you that classical music is very much alive and young people can play this music with lots of passion and fire. They will show you that you can get energised from classical music. It can also make you feel emotional, feel more calm and create a moment of self-reflection. 
Like all kinds of music, live performances are always more beautiful, more special and it touches the listeners directly. A concert can become a memorable experience. You'll experience the musicians up close and you can see how they play their instruments.
The musicians will explain the music to the audience and will give examples of images or emotions of which the music can evoke.
I hope to welcome you at our concerts! 
Michel Xie - artistic director
Where will it take place?
The main location of the festival will be the Grote Kerk in Wageningen. It is a suitable place for the festival since it's located in the centre of Wageningen. It has been renovated recently and can be made into an atmospherical concert location. We will also be giving concerts in 'Impulse', the cultural meeting place at the Campus of the WUR. During our 'Wandelconcert' we will be giving short 'pop-up' concerts in the 'BBLTHK' and the historical location of 'Hotel de Wereld'.
Who are the musicians?
De line-up voor 2023 wordt zo snel mogelijk bekend gemaakt.
 During the pandemic the cultural sector was suffering a lot. Because of the many lockdowns and cancellations. This made a huge negative impact on artists. Many have suffered mentally and financially. With this festival we hope to support these musicians by creating work. But also to (re)-connect with the audience. Since we believe that the world currently needs more connection and sympathy with each other.
De stichting Klassiek in Wageningen is op 15 februari 2022 opgericht. Wij zijn per 22 maart 2022 aangemerkt als culturele ANBI waardoor u 1,25 keer het bedrag van de gift mag aftrekken in de aangifte inkomstenbelasting.
RSIN: 863650697
KVK: 85518433
Postadres: Dijkgraafseweg 50B
6707 EM Wageningen
Email: klassiekinwageningen@gmail.com Phone number: +31 (0) 6 222 88 161
Website: www.klassiekinwageningen.nl